DOWNLOAD BROCHURE
INSTALLATION GUIDE PDF
Unique heating system design guarantees a gentle, even heat across the floor surface
Floor heating installations have traditionally involved complicated procedures. Heating elements supplied on a roll require careful planning to ensure there are no cold spots and covering the elements with screed raises the floor levels. Coldbuster has addressed these problems by providing a unique floor heating system suited for installation by any competent person.
Multi application heating system
Coldbuster tile heating systems have been used across Australia for residential, commercial and industrial applications including houses & apartments, churches, halls, public buildings, aged care homes, schools, universities, kennels & catteries. The 1.5mm thin Coldbuster heating element is installed on the sub-floor directly beneath the floor surface – perfect for renovations as there are no screeds raising floor levels.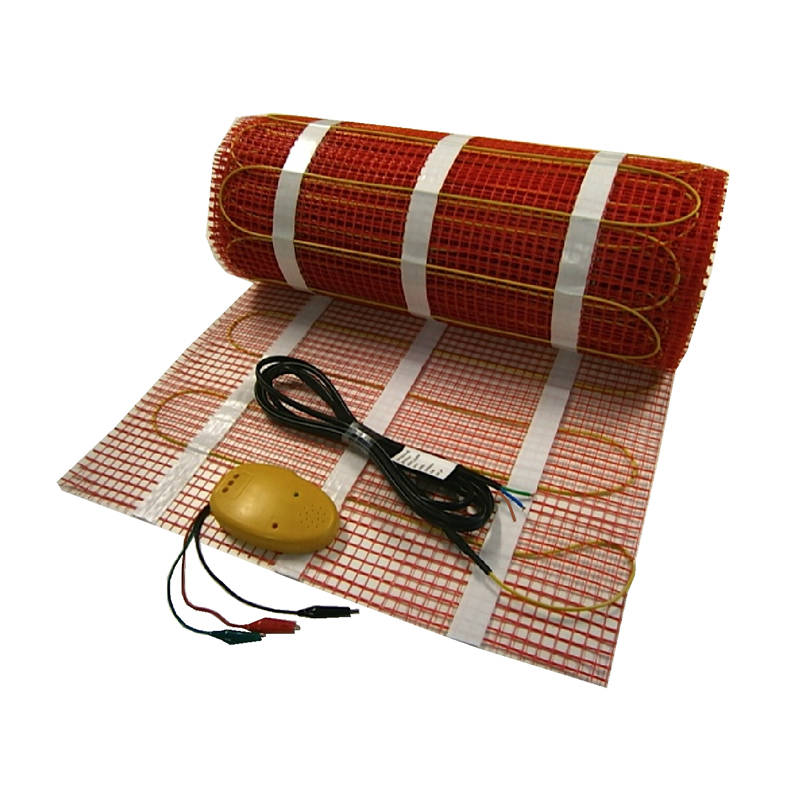 Pre-configured element mounted on self-adhesive tape
Thin heating element which does not affect floor levels
Factory terminated single cold tail power lead 3m long
Element & cold tail connections are fully earthed & waterproof
Self-adhesive fibreglass mesh 500mm wide
AE-SS installation monitor (element alarm/tester) with batteries
Easy installation, no special tools required
Personalised floorplan layout available upon request
Installation guidelines
Technical & installation support (telephone and/or email)
28 different heater lengths which can be combined for larger areas
Durable & reliable
25-year warranty
No additional supplies are needed other than bonding supplies normally used when laying a tile floor. We recommend the floor be primed prior to laying the heater.
Optional Programmed automated  or Manual control
Complete comfort control is easily achieved with the optional programmable thermostat Automated operation enhances the energy efficiency of the Coldbuster tile heating system. Programs can be set to regulate comfort levels via floor or room air temperature, up to 4 cycles per day, accommodating different weekday and weekend routines.

Heater Installation
Coldbuster tile heating is installed directly beneath the floor surface, allowing freedom of furniture layout. The heating element is double insulated with a full earth screen, guaranteed waterproof and must be connected to a RCD protected circuit after installation, to ensure protection against fire and shock.
Coldbuster tile heating systems comply with IEC specifications and carry the CE mark. The manufacturer has ISO certification and USA Underwriters Laboratories listings.