Coldbuster In Slab Heating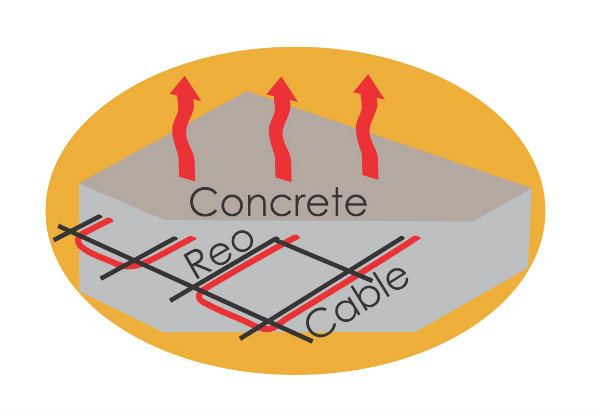 The Coldbuster In Slab heater is a bi-directional, single ended 6.5mm cable, rated at 30W/m and is supplied as a cable on a roll. Heaters have 3m long cold tails that can be connected to a programmable or manual thermostat. Coldbuster's In Slab Heating cables come in a range of 13 standard lengths to cater for areas of all shapes & sizes. These 13 heaters can be combined to suit any area – from small bathrooms, to large hallways.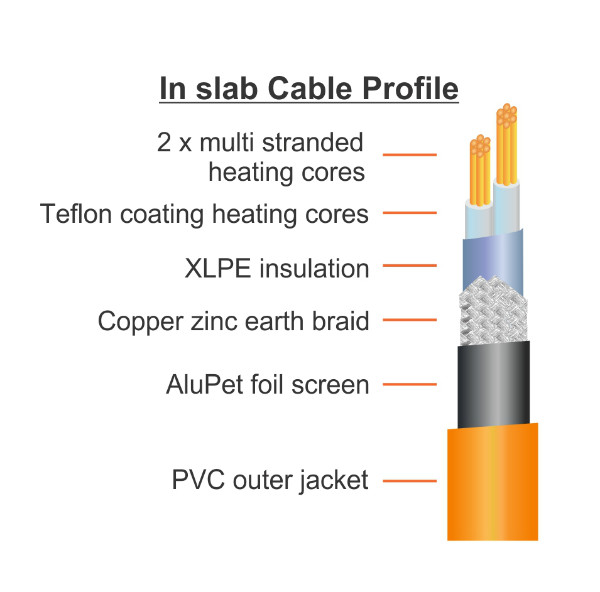 The Coldbuster In-Slab heater is specifically designed to be easily attached to the reinforcement grid of your foundation. Concrete is then poured on top, followed by the floor finish of your choice. In-Slab heaters are highly recommended for all polished concrete projects; however, it is also suitable for the majority of floor finishes, including stone, porcelain and ceramic tiles. The heating cable is waterproof, fully earthed and needs to be connected to an RCD protected circuit after installation. Once the heater is laid, it is out of sight, meaning no heating cables will be accessible by children or pets – ensuring a perfectly safe environment for the whole family.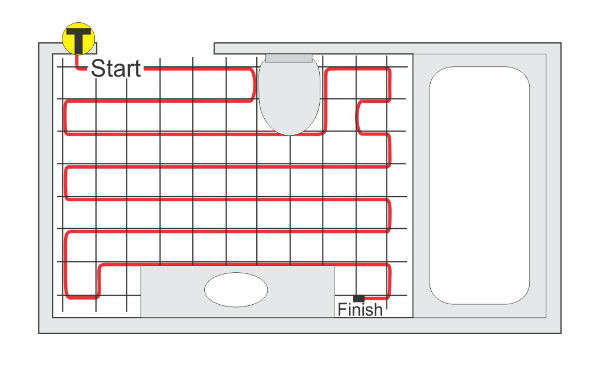 Programmable or manual thermostat control
Complete comfort control is easily achieved with the addition of optional manual or programmable thermostats available through Coldbuster. Automated operation enhances the energy efficiency of the Coldbuster heating system. Programs can be set to regulate comfort levels via floor or room air temperature, up to 4 cycles per day, accommodating different weekday and weekend routines.
In-Slab heating cable features:
Bi-directional, single ended 6mm cable, rated at 30W/m and supplied as a cable on a roll
Factory terminated single 3m long cold tail
Element & cold tail connections are fully earthed & waterproof
AE-SS installation monitor (element alarm/tester) with batteries
Personalised floorplan layout available upon request
Installation guidelines
Technical & installation support (telephone and/or email)
20 Year warranty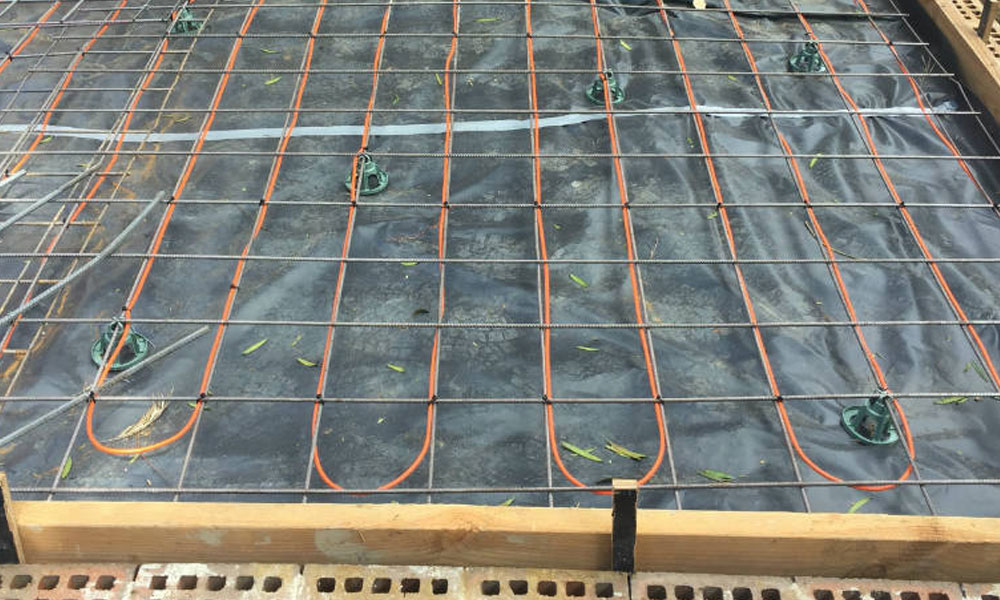 Coldbuster provides a free design service and planning advice for your complete room heater layout. We are available to answer your questions relating to electrical preparation or installation of your floor heating system. If you prefer to leave the installation to a floor heating contractor, a professional design & installation service is available across Australia.