Bathroom Renovations - Bathroom Floor Heating
Electric floor heating provides luxurious comfort and energy efficiency,
making it a great choice for bathroom renovations.
It keeps floors warm, creates a spa-like atmosphere, and reduces heating costs.
View our Electric Underfloor Heating Products
We HOPE you are considering Floor heating is your are planning to rennovate.
If you are thinking of starting Bathroom Renovations, get a free quote for underfloor heating as part of your planning and get it early on so you have time to prepare. After all, once your floor is laid, it's too late to consider!
Underfloor heating is incorrectly considered by some as an expensive luxury. Coldbuster floor heating is certainly luxurious but not expensive to either install or run. Underfloor heating is simply the best solution of bathroom heating options.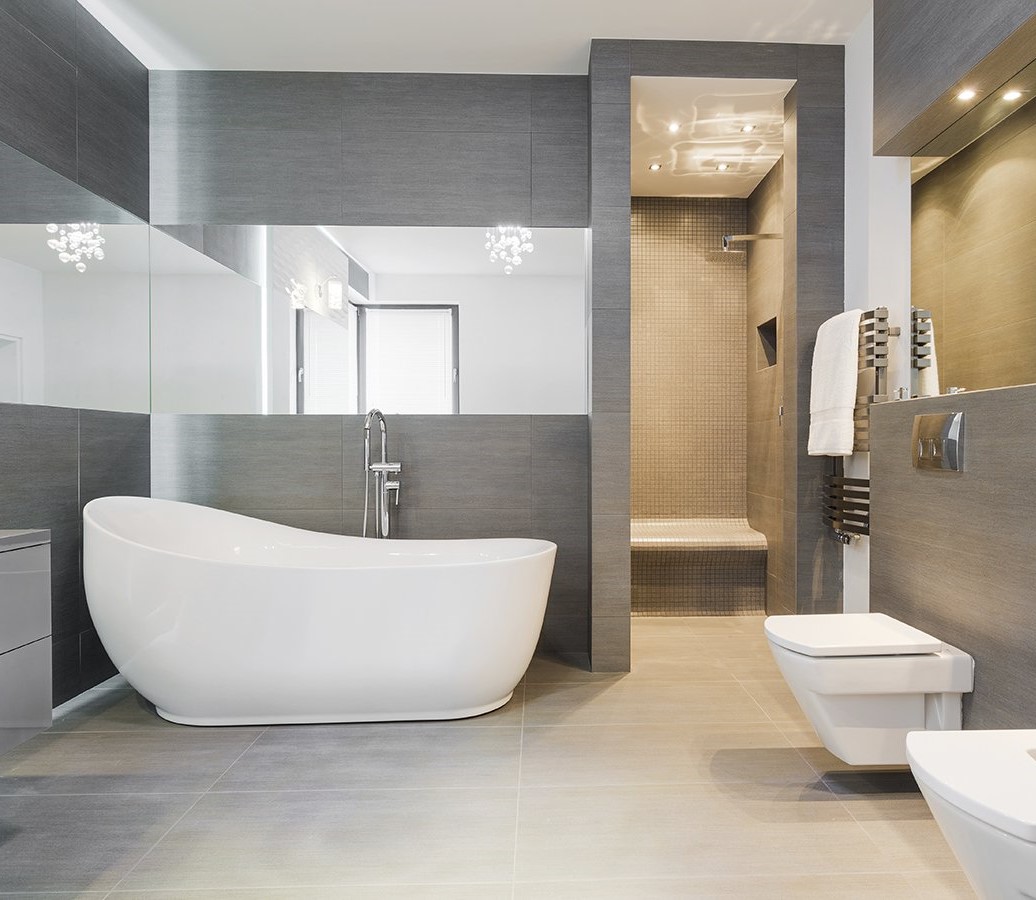 Are you planning any Bathroom Renovations?
And if considering underfloor heating for your bathroom, there is no reason why you shouldn't at least get a quote for any other areas of the home where you are undertaking flooring work. Our quotes are all fully itemised area by area to give you the maximum ability to pick and choose where you want floor heating and where you do not, based on pricing and heat plans. We love to do heat plans and quotes and you are under no obligation to accept any/all rooms. So take advantage of our totally free offer. Remember: once your floors are down, it's too late to consider floor heating!!!
Bathroom Floor Heating Advantages
When you are considering home improvements (including bathroom renovating), it is important to consider the numerous advantages of Coldbuster electric underfloor heating over alternative heating options:
The Ultimate in Luxurious Warmth
The quality of heat created by underfloor heating is unsurpassed. By heating from the floor up, it provides a warmth that heats the space where you need the heat to be. It warms your body through your feet and evenly across the whole floor space to create an overall warmth around your body. It creates a complete evenly warm ambience. No heat is wasted in the ceiling space, there are no gusts of heat and no hot and cold spots – just an overall natural warmth that is second to none.
Bathroom Floor Finishes
Coldbuster floor heating systems are suitable for any type of bathroom renovations and suitable for practically any type of floor finish. There are special kits for under tile heating, under wood heating and polished concrete finishes. Or for in screed purposes.
You can try our getting started tool to guide you to the type of underfloor heating kits available for the variety of floor finishes.
Easy Low-Cost Installation
Coldbuster electric underfloor heating kits are easy to fit to any room or area. This makes our systems perfect for single room renovations as well as larger home improvement projects. Installation costs are low as the kits are designed as DIY kits. Coldbuster does, of course, offer installation services for customers who require them.
Our kits can work alongside existing heating systems as a supplementary heating source or a new primary source for an area that is not already heated. Adding floor heating to a home office or granny flat is a very simple process that does not impact on any existing heating system.
Control your energy running costs
With our advanced thermostats, you can control your bathroom heating to a schedule that will minimise your energy costs. Unlike other heating systems, you have complete independent control of your heating area and do not need to waste energy heating other parts of the house in order to simply heat your bathroom space. Our new SMART WiFi thermostats allow you to control your system from anywhere with a mobile app for Android or Apple devices. Whether you are relaxing on the sofa or even on holiday by the pool you can easily control your heating system from your phone!
Radiant Floor Heating and lower temperatures
Coldbuster underfloor heating provides radiant heat. Radiant heating, because it rises from the floor, warms the whole area around your body and as such does not require high set temperatures to create a luxurious warmth. With no wasted heat in ceiling space and no fans to output the heat. You simply get an evenly distributed warmth and do not need to set high-temperature outputs to reach the required warmth that some conventional heating systems need to warm a space. This makes underfloor heating extremely energy efficient for bathroom renovations.
Maintenance Free Heating
There is no boiler or parts to maintain. No water pipes, pumps or fans that all require ongoing maintenance. Coldbuster electric underfloor heating is so simple, both initially and ongoing. Just install it and leave it. It comes with a 25-year warranty.
Bathroom Design: Low Impact
Another thing to consider is that Coldbuster electric underfloor heating is invisible once the floor is down. It has no exposed parts or pipes. This is a great advantage if you want a complete design aspect to your bathroom renovations. No ugly heat lamps or cabinets hiding pipework to consider. You can freely apply design to the whole bathroom space.
Child and Pet safe
Coldbuster electric underfloor heating has no visible parts or items that are hot to touch, meaning that the system is entirely safe, for children and pets. Your children and pets cannot get burnt and cannot touch anything that will impact on them or the system. You can be confident and relaxed in the knowledge that the system is entirely safe. It is also great for asthma sufferers as no dust or allergens are emitted with underfloor heating. There are no dangerous fumes, flames, dust, electromagnetic radiation or hot spots to touch.
A simple tool to help you estimate the cost of running underfloor heating
Take advantage of our obligation-free expert support