Polished Concrete Slab Heating
For all concrete flooring finishes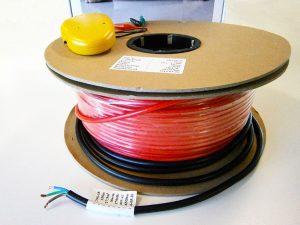 For concrete floor finishes
Easy installation
Bidirectional single ended termination cable
25 Year Warranty
Waterproof
Supplied in various cable roll lengths
13 sizes available for 2m² to 30m² heating areas
Rated at 30W/m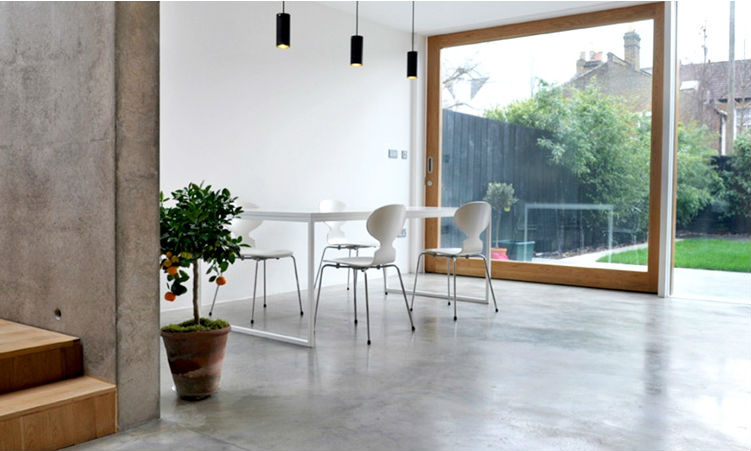 If you are building a new home or laying a new slab and want a modern look with polished or coloured concrete flooring then you should consider in-slab heating. The Coldbuster polished concrete slab heating cable is attached to the reinforcing mesh prior to the pouring of the concrete to provide a gentle lasting warming heat through the slab. It is not designed for quick response heating. By using thermostats temperature and scheduling control can be applied room by room maximising energy efficiency. Low-cost installation and controllable running costs make this a cost-effective solution.
The heating element cable comes in a variety of lengths to cover heating areas from 2m² to 30m². For larger areas, you add another length of the cable. Coldbuster can help with the layout and thermostat configuration as part of out Free Quotation and Layout service. You simply provide the plans or diagrams and we work out the rest.
There is no doubt that underfloor heating provides the safest, cleanest and most luxurious heat available. Your children and pets will never be exposed to flame or hot surfaces. It does not impact on the design of your house. There is nothing to see, no radiators, grills, vents to clean. It's silent. Simply pure luxurious warmth.
Polished Concrete Slab Heating
The simplest way to know you are getting the right product and right size of product is to
Or Send Us Your Project Details