Perfect for any new bathroom or bathroom renovation delivering crystal clear mirror display
Mirror Demisters features
Ultra light design (1mm thin)
Self adhesive backing
Low running costs
Moisture proof
Easy installation, no special tools required
1 year product warranty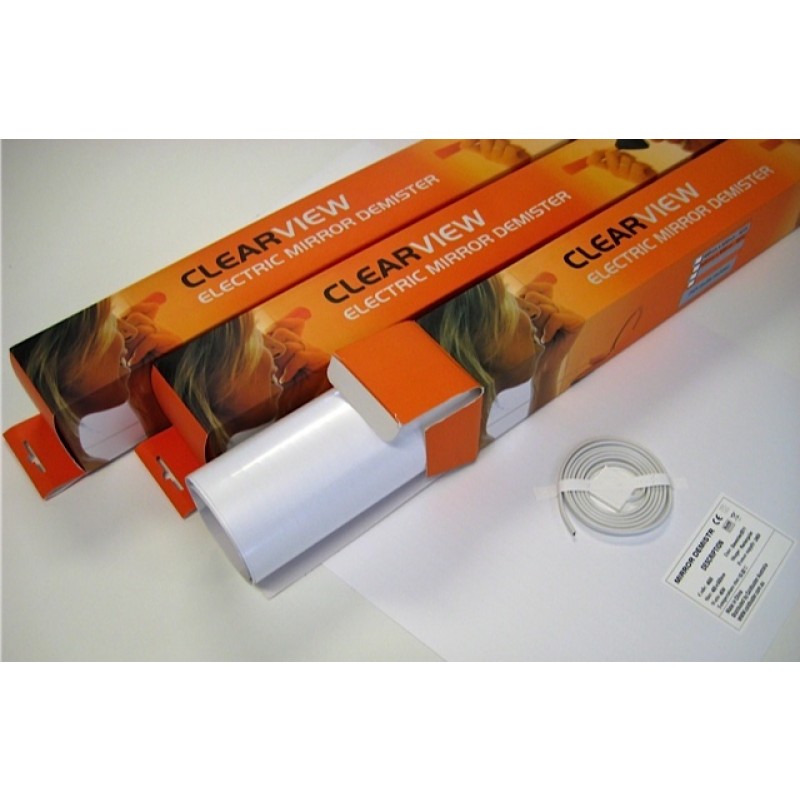 Our ultra-thin mirror demister pads stick to the back of your mirror. They provide heat which conducts through to the mirror, warming the mirror surface and preventing condensation.
Every time you step out from the shower or bath, your mirror will be crystal clear.
Installation is easy. Peel off the wax backing paper and stick it to the back of the mirror. The power cord is usually connected to the lighting circuit so that it is not on all of the time.